Let's face it, each of us would like a piece (if not all) of what Mark Zuckerberg or Bill Gates has. But then we see ourselves studying hard (my ass) towards getting a degree and hoping for a job that will eventually get us to a high earning position. But, then you start thinking. What did these guys do and where were the blood, sweat, and tears everyone saying is required to succeed. Neither of them finished university (timely) and they are some of the richest people in the world. So, is this the actual path you should be following? Is getting a degree really necessary in today's world? Why wouldn't you be the next Mark or Bill and start a company that will change the way we see the world and make you filthy rich (which is the priority)? After all, how hard can it be? I see people raising money on Kickstarter for music for cats. With all due respect to cats, but why can't they listen to our human music? Some good old blues or something… Back in my days, the cats were listening to "Who let the dogs out". Anyway, the moral of the story is, if you got a decent amount of grey cells and a burning desire to make a giant pile of crap, you ran the fuck out of that class and make your shit! "Then I ran out and grab no shoes and none, Jesus" – what Sweet Brown might say.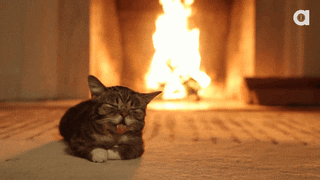 First what has to happen, is that you need to enter that specific state of mind that's required in order to start something awesome. Be a self-starter, entrepreneurial spirit and that sort of shit. Or at least, to think you are one. Being a lazy fuck of a student, of course, you are not. The last word in your vocabulary is 'proactive'. But what might give you an incentive is the idea of doing nothing after getting rich. Imagine that, you just need to get an idea about something that someone might find somewhat useful and then you are off for life. Drinking beers, doing other stuff that matters. What would be a plus is if you are one of those social media, Instagramer, YouTuber, Tweeter and these type of media persons. It will help if you persuade your 4,998 friends on Facebook to share your shit across.
Not only your desire to make something stupid that will make you rich is enough. You need an idea! To go through some basic things, you can't make something big as it requires a lot of money you don't have, a lot of knowledge you also don't have and lot of effort that you are not willing to make. So what's cheap, but yet could be meaningful enough. I know! An APP! Lots of people did it before and now is your turn. Your App needs to solve a particular problem that neither of them had solved it before. Start from something you do in your daily life that could be done more easily. No, wait, wait! Doing nothing can't be done more easily. Just a bit further than that. There have been plenty of examples including an app called 'Yo' which did nothing, but sent 'Yo' to a selected contact. Raised $1 million. For fuck's sake, you want your million, too! You could go for something like that app which does nothing except that it has that one button and when you press it and amazingly enough, nothing happens. Think about the 'Flappy Bird'. You could've done it, too! It's like millions took the wrong turn and went to someone else's pocket.
The next big step would be naming your app. Now, there is a whole science behind naming your app (startup). Lots of things to consider. You need to make sure that your name becomes something memorable. So, why not inventing a word of your own, a brand for itself. I am sure no one did that before. A short ultimate guide to naming your app would be to take a word that is somewhat related to what your app does and add 'ly' at the end. So if your app has something to do with napping it would be named 'Naply' or in the case of water, 'waterly'. You can also go for something completely new, but you need to take care that it will be hard to pronounce like Grazr, or weird like Eefoof. Google made it so you can too! You just need to find your success word. Eventually, you could go for 'Washington Redskins'. It worked for the dudes from South Park.
At some point in your entrepreneurial journey, you'll think "Fuck, someone needs to actually build this app. I need a technical co-founder!". In other terms, unless this guy is your friend. What you need is a bitch who'll do all the less important, but necessary work while you bust your ass off doing the social media, which is the most important thing in this industry. And on the other hand, if you don't feel like sharing your millions, fuck him! Some smart and generous people have thought about making it easy for people like you. You can now build your own app without coding skills, whatsoever. Just head over to ChupoMobile, Andromo, AppMachine and such.
Owning an app startup is being a rock star of the 21st century. And you need to take your piece of this cake until something new comes out. On your journey, you'll face a lot of critiques and just remember that Stephen King's Carrie was rejected thirty times prior to being published. Don't listen to those people telling you that your app is not useful and that they would never actually pay $3.99 to watch a static picture of a cute girl on their smartphone or lick the screen to unlock it. You'll be remembered as a game changer. And you'll finally get rid of that fucker of your roommate. You can thank me later.
Wanna be cool? Share this post!
Comments
comments