I came to study in the UK in 2013 and started doing my master in England. As a Chinese, it was my first time to go abroad and see how the "real world" looks like.  Actually, it is not that easy for a Chinese family to afford to pay huge amount of money to study abroad, at least, it is true in my hometown. So, I told myself that I need to make full use of this year, work hard and of course, improve my English as well. At that time, I was thinking that the typical university in the UK should be like this:
However, when I came to the UK and decided to make some British friends on campus in order to adapt myself to local life quickly, I found it is IMPOSSIBLE.  
Most of my classmates speak Chinese and I have to come up with a lot of questions during the lecture, just in order to practice my English with the lecturers. Unfortunately, some of my professors are not English native speaker and honestly, I could not catch up with their accent sometimes, for example, the Italian or Indian professors.
I felt a bit disappointed then but what's worse, I was always hacked by some typical British things somehow, which made my life more "Miserable".

Queuing is going extreme
"Are you in the queue?" This is the question I have to ask about every day, even when I am going to the loo.  Waiting in the queue is a really good way to keep everything in order, but sometimes, they make it TOO formal.
Living in a potato wanderland
Curly fries, Jacket potato, potato salad, potato soup and French chips, these are what my British friend used to offer me as a dinner. They are really tasty but, as a Chinese, we treat lunch and dinner as a proper meal. Yes, that is to say, I need to eat something with a mixture of vegetables and meat. Potato is good for sure, but this is too much for me to digest.
The weather is the last thing that you can expect
The first day I arrived in England, I was caught in the heavy rain. But at that time, I was quite optimistic and keep telling myself that do not worry, it is July and tomorrow will be sunny. Well, I was too naïve to trust the weather report. I can tell you it was raining every single day since I came to the UK and unfortunately, having an umbrella does not help at all. If you are girl, I am pretty sure your wardrobe used to be filled with stylish clothes and nice skirts before you came to the UK.
And one year later, your closet will be filled with hoodies and waterproof coats.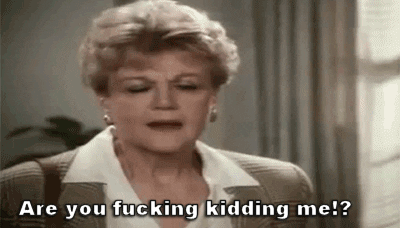 It is hard for Brits to get to the point quickly
I have never seen someone who is better at not getting to the point than Brits. They are just dancing around and it takes some time to figure out what they actually mean. Maybe they are just too polite to tell their gut feelings. For example, when they complain about the weather, do you think they really "Complain about the weather?" Absolutely not. They may indicate they are not happy today or they probably have some troubles waiting to be shot.
They are not good at maths, well, at least, some of them
Imagine you pay 3.35 pounds for your food and you give 5.35 pounds to shop assistant. It will take ages for him to figure out how much he should give back to you if there is no cashier next to him. So, sometimes, you can get bonus when you go to stores to buy some stuff. But do not take it for granted that you will get good grades in your accounting lecture, because you are competing with Chinese and Indian students, who have already started dealing with super complicated math problems when they were young.
Even though I was hacked by these very British problem, I missed my life in the UK so much when I left. Brits are lovely and I am sure I will come back one day in the future.
This post was written by one of our visitors Ruizhe Ma. If you are into reading about online marketing you can follow her on her blog Chrissy Loves Marketing. If you also have a story worth of sharing feel to drop us an email at info@the-survival-bible.com.
Wanna be cool? Share this post!
Comments
comments