I'm clean. Like, I'm a homosexual that's anally retentive about cleaning sort of clean.
I wasn't always clean. I've had my fair share of days where … you probably don't want to know.
So I'll tell you.
Like, waking up holding a half-eaten kebab next to your face sort of dirty. Like, you're so hungover and devoid of life that you proceed to devour said kebab for breakfast, sort of dirty. Like, your unborn offsprings are lying around on the dusty wooden floor waiting to be laid to rest in the oceanic heaven by the washing machine spin cycle, sort of dirty. Enough, you say. You get the picture, because we're all dirty.
But I guess we all grow up at some point and start playing adult.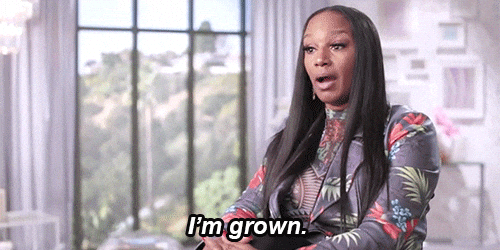 My adulting began with the ever increasing realisation that the "guests" that I was bringing home probably all had different concepts of what they deemed clean. Hence, I decided I should probably just get my shit together so they return to me as "guests". It's just one of those things you acquire, like whiskey. Or Chateau de Cardboard.
But don't get me wrong. I don't judge people who don't clean, nor do I get angry (anymore) living with disgusting people. Because I clean their shit to suit my relative level of cleanliness. Now, that would sound self-centred only if living in a shitstie is equivalent to drinking Champagne on a yacht in Monte Carlo. Wouldn't you love for someone to wash your dishes, scrub your toilet bowl and vacuum up that cobweb in the corner of the hallway ceiling, three metres up in the air, that's been there for three winters? Totes right?
I once lived with a girl, evidently on the spectrum, who would go and undo my cleaning, as if it was causing her immense emotional distress. She would stomp around the house madly rearranging the cushions on the sofa back to its former asymmetric, aesthetically displeasing state.  I also lived with a girl who once yelled at me out of the blue for considering myself "above" them because I cleaned that afternoon. What the fuck? I scrubbed your fucking fecal matter off the side of the fucking toilet bowl. Eat a dick.
I've put this irrational response down to their guilty conscience. How else would you explain it? Why would you get angry at someone who cleans…your shit. They are projecting the guilt that they feel from being a shit cunt as some sort of anger that they feel entitled to because I'm, in a roundabout way, making them feel blue. Well stop being a shit cunt and you might start feeling better about your shit self. My mama always said to do the right thing. So I'll do the right thing like a fucking champion. I'll clean that shit.
The emotional satisfaction I attain from admiring my cleaning work is akin to climaxing to a 20-second adult tumblr video that loops the moneyshot so perfectly that you can touch yourself with both hands. That moment you finally vacuum up that bottle cap behind the stove. Mmm. That feeling you get when you bleach the fuck out of the coffee mug that you can see your reflection in its chemically coated ceramic bottom. Oof. The look of the kettle's internal organs when you descale it. Stop it, I'm getting goosebumps.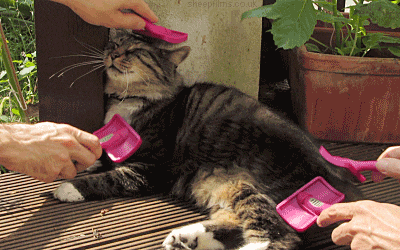 You don't need to thank housemates that clean your shit. But don't get angry. You dirty fucking cunt.
---
From The Survival Bible crew we want to say thank you very much to Kobayashi for his great article and support to The Survival Bible. Without people like him this project would not be possible. If you like to contribute feel free to submit a post or stop by our store!
Wanna be cool? Share this post!
Comments
comments