While struggling to make through the rest of the month, I always want to live better with less. It's not that I am that frugal, but just my budget is somehow getting smaller and smaller, for a reason I am not familiar with. So it left me wondering "what would be essential in order to survive?". When you go for a study abroad semester it's the first thing to ask yourself. Because going away from the tit that raised you ain't easy. And, to get back to the question, what you can live with (or without) as a student in order to make it comfortable until the next tiny income you get. I figured, well that one is easy; you can always just eat bread and drink water till your fat ass start craving for some chocolate and other types of luxuries you didn't manage to stop injecting in yourself after moving away from your parents. The thing is just, different people take different things as extremes, lack of money appears differently to other people and we are all willing to take different measures against it. Apparently, crying the hell out of it, doesn't solve it.
Now as for the extremes, at some point in your student life, you might want to start using those liter pack shampoos made of clover. Most likely with 4 leaves. For a good luck and faster hair loss. One might think the best tagline for these brands should be "Just get it over with" with a disclaimer saying that it's highly inflammable and that company is not liable for any scars caused by using it. Now I'm starting to think that Freddy Krueger's Origins are a terrible lie large corporations mixing these shampoos invented. There is a legend that someone accidentally spilled some in the clogged sink and magically, the pipes were unclogged. But at the end of the day, you can live without it as well. Just buy a cheap soap and wash your whole body with it.
So, instead of writing this as a guide for a cheap everyday life of a student, I decided to make it a Student Survival Kit for moving abroad. After all, most of you, bitches, are just people like us, studying abroad, for a semester, a year, or even full degree. So, it's made for you. What do you need on your first day, to get the beginning easily? Excluding weed, cocaine or any type of that shit. That's too obvious!
Pack of pasta – If you ever find a product that can be used in so many different ways and still so cheap that even you can afford it, you'll get a cookie from Putin. You can eat pasta in every goddamn opportunity with thousands of different sauces. And what's the best thing about it? It's fucking cheap. Now, unless you're Italian, you won't bitching about the quality of pasta you get for ¢50 for half a kilo. So just go for it. And you can eat that for 3 meals (unless you are a fat fuck).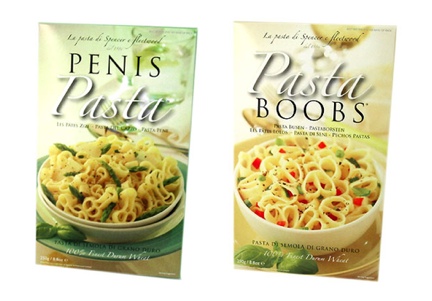 Condoms – Probably, as a guy, you won't forget these. As a girl… Well, I can't claim anything about that one. In the perfect world, you will immediately get laid, everything will be great and you'll be remembered as a player (I don't know how to call this for a girl). Now, I am not saying you are not, but most of you poor bastards are under the dry spell. However, in the case of a miracle, of course, you want them. The reason? You don't want to get back to your home country with a range of STDs or even worse, with a lawsuit for alimony. At least 20% of that dry bread will be taken away from you. You'll be worse than Matt Damon trying to survive on Mars.
USB stick – I remember the days when having a USB memory stick was a rich thing. Can't remember what exactly the purpose of those 8MB flash drives was, except for serving as a basis to make those of today. And before them, I was running around with my internal hard drive. A little bit of a hustle, but my first hard drive was 20GB! Beat that IBM DiskOnKey 8MB! And why do you need it? Well, instead of buying books, there are plenty of older students who have them in PDF. Copyright infringement, here I come!
Snickers – Yeah, yeah, it's kind of a luxury thing. But, fuck you, you just moved abroad. Time to celebrate. And it's not even about celebration. I guess taking out dry bread as a food during your introduction day might be a bit awkward. Let the people know you first and see your other qualities before you start embarrassing yourself on an everyday basis. The good thing about snickers is that peanuts in there reduce the possibility of sharting. And what's the best food when you turn into a whiny old bitch in a supermarket when you are hungry?
A pen – Old school is the best! I don't say you should become a hipster, but some of the good old things should be kept. Pen is one of them. Although sometimes I use a laptop for taking notes, mainly for Business Law classes to entertain myself due to the flatness of the lecture, you should know that this is completely wrong and a pen is the best way to do it! And also, you might want to write down the number of that one-eyed girl who winked you across the room. Could be that she was just blinking, but it's worth a risk!
Notebook – If you got a pen, you need a paper as well. A notebook is useful for all sort of things, even if you can't extract anything from the teacher to write down, you can draw penises in different shapes and sizes. Expressing yourself visually, one might say.
Screwdriver – I have included this one only as it refers to a personal story. During a drunk night out my bike broke and I was desperate for a screwdriver. A friend of mine, whom I considered crazy till then (and crazier from that time) pulled out a screwdriver out of his pocket and said: "here". Was I hallucinating? I don't know, but the bike was fixed the day after. Or maybe I just had this dream due to the amount of alcohol I had. But, the moral of the story is there! A screwdriver is a 'must have' this season (and any other season) for every student. Also, if your roommate pisses you off, you got a cold weapon.
Beer – Well, if I need to explain this one, you need to get back to elementary school, mate. Everything gets done easier with beer. Beer deserves a special place in human history. Unfortunately, no one really knows how it was invented, and more likely there are more than one, but they all deserve a special place in history books. But, also, it's essential for every student backpack!
"He who well is prepared has half won the battle" and thus, you shouldn't take any situation for granted. When one-eyed girl shows up knocking on your door, you might want to have that condom and pack of pasta to prepare quickly if she wants the Italian foreplay.
For the end, depending on where you'll leave while studying abroad, you might want to bring some bed sheets with you so you don't have to worry about that later 😉
And of course, the list might not be complete as this is only how I see it. And since there is only someone who'll disagree, just add the comment.
Wanna be cool? Share this post!
Comments
comments