Some weeks ago we published the first part of people you can find in your Erasmus so I think it is time to make the second one. I would have to study now, but… write about my loved Erasmus experience is far better. I found all of these types of people while I was abroad so I am quite sure you know someone like this… Let's go.
#The Linker
He always says yes to everything because he is the plan. This kind of person that knows EVERYONE, he has five or six groups of friends, he knows all the plans available, who does what and every happy hour in the town. He is the king of the Erasmus social life. He is the kind of person you want to meet after an exam because you know it's quite probable he will have a beer in his hand.
#The "I am here for studying" person.
He has as mant courses as possible. He never miss any lecture and all the people ask him for the material while they were not there… This person takes advantage during this year to pass almost half of his studies, with awesome grades of course, while you are drinking like there is no tomorrow. All the teachers like him and he is making contacts everywhere. You are doing the same but you meet people in clubs instead of libraries. Both are okay, they are just different.
#The old Erasmus This person is old, quite old for be an Erasmus student but fuck the rules. Who are you to say something about an age to make your Erasmus? It is quite probable you are going to see this kind of person once because he will enjoy his Erasmus in a different way: wine (or any kind of drink from the Erasmus country) tasting, visiting museums, castles… and some things you can't do because you have a hangover of the size of the Empire State.
#The party-popper. He is the person who embodies all hedonism, frivolity and lack of responsibility that is associated with the Erasmus student. He is THE person your parents used as an example of who they don't want you to be. Studying is the last of his priorities and certainly he doesn't care about the rest of his neighbours. It is impossible to see him in a lecture. It is impossible to see him during the daylight. His first Erasmus place choice was Amsterdam but his grades were not good enough.
#The interested.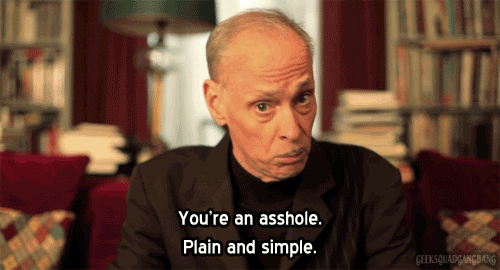 This person might be from the same university as you but you never talked before. He is very nice during the Erasmus but when you are at home again he doesn't talk with you anymore. After all the experiences you lived together, all the moments you shared in a different country and this motherfucker turns his face to not say you "hello". This motherfucker bitch.
#The person who gives up.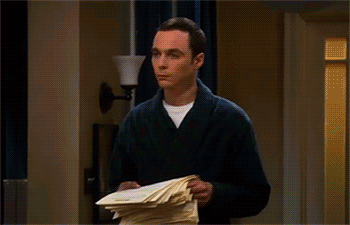 Do you remember that child from camps or school trips who always cried and he was calling his parents every minute? THIS PERSON IS THERE TOO. He complains about the food, about the lectures organization, about the weather, about the Erasmus environment… His only conversation issue is how much he miss his family and how awesome his life was in his hometown… Pussy. Meanwhile you are there meeting people around the world while you are sharing a beer from a brand that you never heard before. THAT'S THE ERASMUS LIFE.
There are a lot of types of people making the Erasmus but I am sure with these two article (you can find the first part here) we touched almost all. In the end, the important thing is you have fun, make a lot of friends and you will remember it for all your life.
If you have any story or experience you may want to share with the world feel free to send us an email to info@the-survival-bible.com or submit a post!
Wanna be cool? Share this post!
Comments
comments